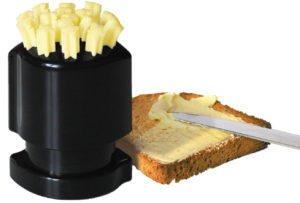 This butter dish of a new kind will bring elegance and originality on your table. A few twists on its bottom and your butter will pop-up as a bunch of stars. Each guest can pick up just the needed quantity without spoiling the rest. It is aesthetic and hygienic. The extruded butter is also much softer to spread on a toast.
After use, put back the cover and store FRESHMILL GalacT in the fridge. The butter is perfectly preserved from odours and rancid.
FRESHMILL GalacT will also bring fun to your parties and appetizers, to share all these spreadable foods such as cream cheese, tarama, foie gras, pates…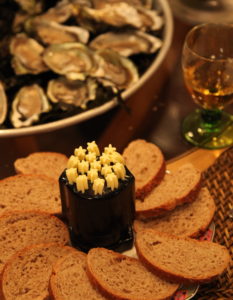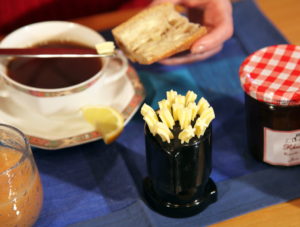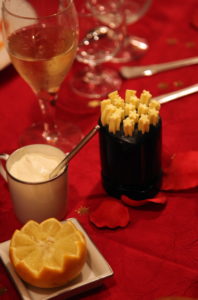 See our demo video of this new product.
Skip back to main navigation